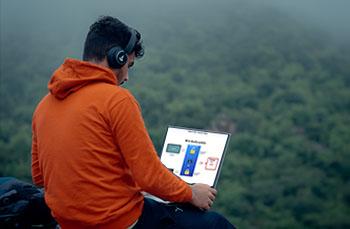 Currently we serve over 1 million KeyScrambler users in the world. Our goal is to ensure that you always have the world's best anti-keylogging protection and effective tech support and customer service. The page links below will help you find most info about KeyScrambler on our site.
Forgot your product key?
Please provide your full name and time of purchase.
Your Product Key
Your Product Key is in the QFX Software's Order Confirmation, sent to your email shortly after you place your order. For questions, please email us.
Tech Specs
KeyScrambler runs on Windows 11,10, 8.1, 8, 7, 2003, Vista, and XP (32-bit and 64-bit versions). It also supports East Asian languages--Chinese, Japanese, and Korean.
file size ~1.5 MB;  download time ~1 min.
If you have a question that's not addressed on our site, please write to us.